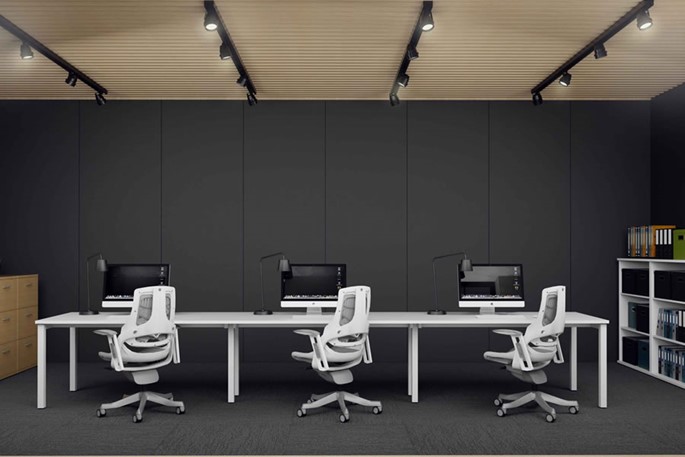 Portland White Bench Office Desk Range
The Portland Bench desk range offers a great solution for collaborative work spaces. The bench desk format breaks down visual and spatial barriers and encourages spontaneous communication between people and groups.
The Portland bench desk system is a versatile bench system available in a choice of sizes that will enable you maximise the space that is available.
With the choice of four top colours consisting of white, walnut, light oak and maple along with the choice of white or silver leg colours.
All bench systems also have integrated cable management trays available that span the full length of the desk configuration so it is easy to feed cables up to monitors etc. This enables all cables hidden at the same time.
When having two or more desks next to each other the desk system uses a concealed leg format enabling two people to use one desk if necessary without the leg being in the way and also when using under desk storage the legs to not foul where the storage goes.
A range of desk screens are also available in a choice colours and matching storage solutions to match to the desk top colour are also available
Free Delivery on all products to mainland UK
Looking for recently viewed