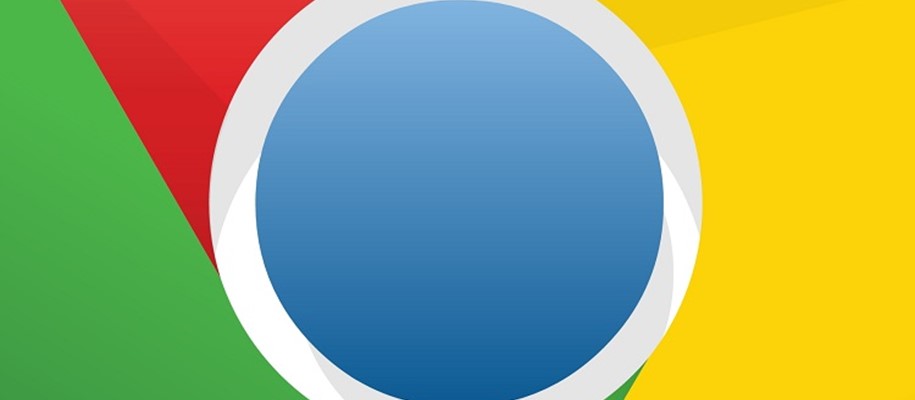 20 Perfect Chrome Extensions for your Office Computer
Google Chrome has been one of the big players in the 'internet browser wars' for many years now with their overall market share continuing to grow year on year.
With the introduction of Microsoft Edge (Window 10's new internet browser) last year, many people are yet to jump ship and call Edge 'home' with this partly due to the fact that Microsoft Edge still doesn't support browser extensions.
Google Chrome Extensions were officially launched on January 25, 2010, and since then their backlog of extensions has continued to grow and it definitely doesn't look like stopping any time soon.
For any office worker, browser extensions are tools we take for granted and we forget just how easier they make our working lives.
There are 1000's to choose from but like any online store, they can soon become cluttered, outdated and just plain hard to sift through. That's why I taken the time to do the sifting for you. Below is a list of chrome extensions that are sure to help you out during the workday.
Productivity
Managing a to-do list with a pen and paper is a little old fashioned. Any.do takes your to-do list and displays it in a digital format. Not only that, you can invite your co-workers to contribute towards joint to-do lists to help get things done quicker. Add attachments, set reminders and write notes to each other. Productivity at it's finest.

Like many of us, I'm a browser tab hoarder. If you catch me at anytime throughout the day you'll see I can end up having more than 15 chrome tabs open at once. This can be a huge strain on your system resources which ultimately slows your computer down. The Great Suspender will automatically 'unload' unused tabs after a specific amount of time and keep your computer running at a reasonable speed. 

The StayFocused extension does exactly what it says on the tin, it helps you stay focused on the tasks at hand. It's very easy to procrastinate with the internet at your fingertips. A simple scroll through Facebook can easily lead to a couple hours lost. Configure StayFocused to block your most time wasting websites after a certain period of time and get back on track with your work.

Logging onto your work computer in the morning and opening up a social network is an easy thing to do without realising. But with Momentum installed, your new tab page with be replaced with a personalised dashboard with an integrated to-do list, weather reports and a new soothing picture for inspiration. Eliminate distractions and beat procrastination.

Internet pages are full of clutter, from adverts to scrolling banners and sometimes it's hard to keep focused on what we're reading. That's where Readability comes in. At a click of a button, Readability strips out the clutter and instantly presents to you a better reading experience.

The internet is full of valuable information where a language barrier just gets in the way. The Google Translate extension is the perfect tool to help you break these barriers down. Whether you want to translate one sentence or a whole webpage, Google Translate is the tool for you.
Email

Emailing, for the most part, is a faceless form of communication. Just from one single email, it's hard to gauge what type of person you're communicating with. This is where Rapportive comes in. Instantly from your Gmail account, you can see everything about your contacts with the help of LinkedIn. Build business relationships quicker and stronger than ever before.

Many of us experience the same work morning routines. We open our emails and spend the next couple hours staring at our inbox wondering how we will ever get through all these emails. ActiveInbox helps turn your Gmail inbox into an actionable task manager. Never forget a deadline again. 
Writing
Sometimes we come across a completely new word or need reminding what a certain one means again. Google Dictionary lets you look up a definition of a word in a matter of seconds. With 13 languages supported, Google Dictionary is definitely should be your go-to dictionary.

Grammarly lets you write with greater confidence. Grammarly will on the fly contextually spell check your work while scanning your text for proper use of more than 250 advanced grammar rules. So wherever you like to write on the internet, Grammarly will be with you every step of the way.

Kami (formerly known as Notable PDF) is an all-in-one office productivity tool. With Kami you'll be able to view, edit, annotate and share documents on the fly directly from your browser. This real-time collaboration tool is sure to fire up your productivity levels.
Social Media

Link your Bitly account with this Chrome extension to save, share and brand your links. No one on social media likes long URLs. Bitly saves you the hassle and shortens your links within seconds. 
Miscellaneous

This lightweight extension offers a more comfortable video viewing experience by fading everything but the video player to dark. This will automatically help you focus on the view and not strain your eyes with the white space of most modern websites. 

Web of Trust uses a traffic light system to help you make an informed decision whether a website you want to browse should be trusted. With green for good, red for bad and yellow for warning, it couldn't be more simpler. Web of Trust handily displays this system next to search results from your preferred search engine and next to links from social networking sites.
Music
UpNext Music Player
If music helps you concentrate on work, why not try the UpNext Music Player extension. Streaming songs and audio from YouTube and SoundCloud, you will have access to millions of tracks right at your fingertips.

Organisation
We've all been there. We've discovered an interesting article or video but just don't have the time to enjoy it right then and there. That's where pocket comes in. Simply save content into pocket and revisit it later when you have time. Never again will you forget where you saw that awesome article.

How many times have you hit that "forgotten password" button before? Probably too many to count. With LastPass, you'll only need to remember one password ever again. Manage all your passwords and logins via the searchable "password vault".

Many of us will countless bookmarks of our favourite websites. Unfortunately, transferring them from one computer or one browser to another can be tricky. Xmarks Bookmark Sync is an ideal bookmarking organisation tool so you'll never be left without all your favourite sites.

Some people's lives are run by their business calendars. We all can't afford to have a personal assistant. The closest we can get is having Google Calendar remind us of the important events of the day. This extension quickly lets us browse our upcoming events without ever leaving the website we're currently on. 
Which Chrome extension are you excited to try? Do you already have a personal favourite? Let us know in the comments below.