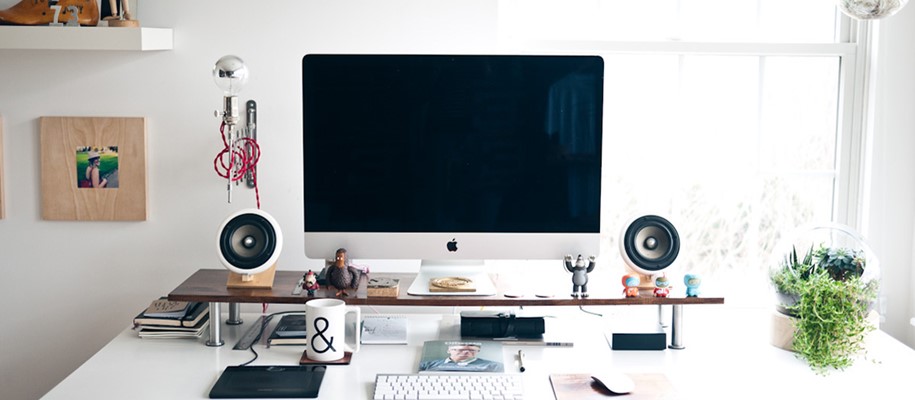 The Perfect Designer Workstation
A lot can be learnt of a person by looking at their workstation. For some people, a workstation acts like a second home. We spend the vast majority of our day there, and to personalise it with our own décor and gadgets can not only improve productivity but boost overall morale.
Working in a dull environment can make the days drag on and keep productivity at an all-time low. Focus on what will inspires and motivates you and use this knowledge to help decorate your own personal workspace. Whether this be a picture of your family, or an inspirational quote from Thomas Edison himself ("I Haven't failed. I've found 10,000 ways that won't work" – Thomas Edison).
Although this 'perfect designer workstation' from Onextrapixel is a little far-fetched, we couldn't help but notice some of the amazing ideas it shows. We particularly like the customisable photoshop shortcut pedals and the mind reader to read client's needs. These two items would be particularly helpful!
What is your workstation currently decked out with? What would you like to see around your workstation if you could have anything?