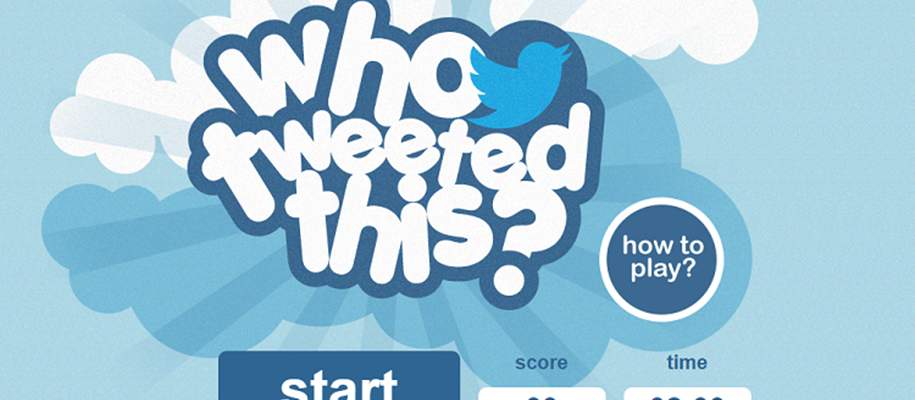 Who Tweeted This? Quiz. Happy Birthday Twitter
Back in 2006, Twitter was just bursting onto the social media scene with its original 140 character limit, allowing users to chat within small groups of people.
Fast forward today, Twitter boasts 560 million active users, 5,700 tweets every second and a way for all fans alike to see inside the lives of their favourite celebrities and brands.
With so many daily tweets, many can get lost in the sea of 140 character updates, so Twitter on its 8th birthday has invited you to take a trip down memory lane and have look at where it all started; with your first ever tweet!
Use this tool to look up your first tweet and let the hilarity commence. Did you even know how to properly use hashtags back then?
Since we also love Twitter, probably as much as you do, we wanted to celebrate in our own little way also. That is why we created a Twitter Quiz to test your knowledge of the Twittersphere.
You have 2 minutes to guess who tweeted what, in our very owned Who Tweeted This? quiz.