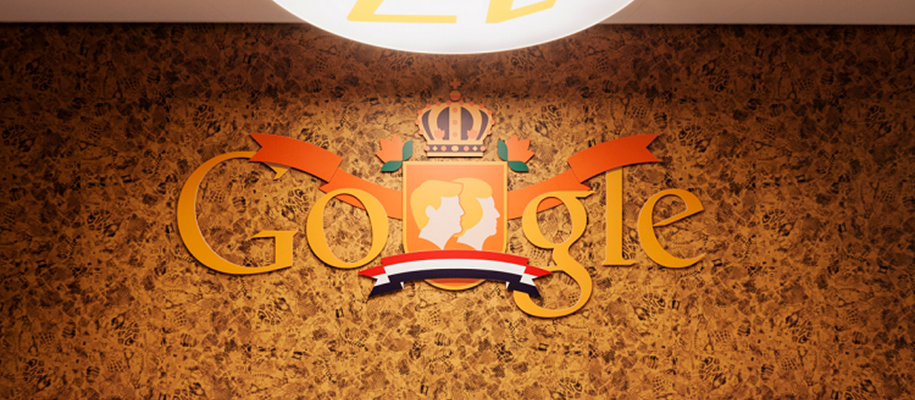 10 of Google's Best Offices From Around the World
Many of us that work in standard office environments dream of office spaces that are full to the brim with vibrant colours, playful seating areas and kitchens to die for.
For some people however, those dreams are a reality. Google, unsurprisingly, have the resources to create some of the best looking office environments employees could wish for.
This has not always been the case for Google though. Back in 2005 when Clive Wilkinson (the architect behind the office designs at Google's Silicon Valley headquarters) started working with Google, he had to convince them to ditch the traditional model and go for something a little more creative.
"We had to do quite a bit of convincing to make the founders move away from their cubicle model. We managed to turn all of their enclosed rooms into glass rooms."
Eleven years on and Google (according to some employee's) have the best perks around. From Googlers allowed to bring their pets to work to free gourmet food and snacks which are never ending.
It's not complete paradise though. Others have confessed some of the worst things about working for the world tech giant.
All the benefits and perks have been branded "an illusion" as there isn't much of a balance between work and life.
"You may not hear management say, 'You have to work on weekends/vacations' but, they set the culture by doing so - and it inevitably trickles down."
But if you had to choose an office to work countless hours in, you'd probably pick Google's, as evident by the following 10 of Google's best offices from around the world.
Kuala Lumpur, Malaysia
Year: 2014
Designed to reflect the local Malaysian culture, Google's Kuala Lumpur office is just begging to be explored. Featuring expansive rooms which bring elements of mother nature into the office environment.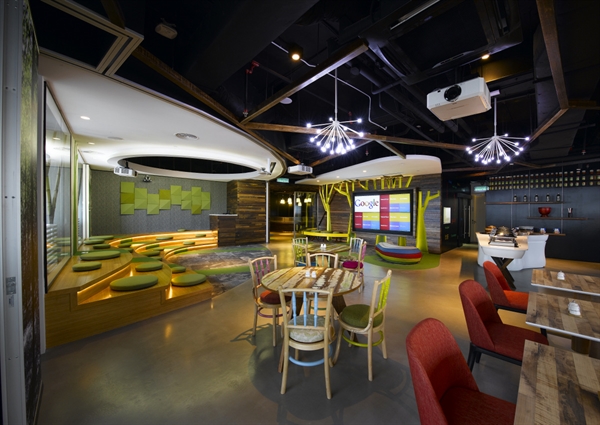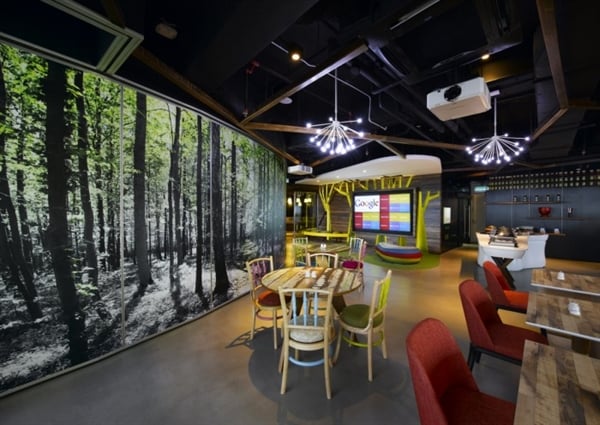 Amsterdam, Netherlands
Year: 2014
Each floor of this office is centred around a 'cave' which represents the various departments. All employees have a 180° view overlooking the beautiful city. Blended into the office environment are aspects of Dutch culture such as Stroopwafel ceiling panels and gingerbread wall coverings.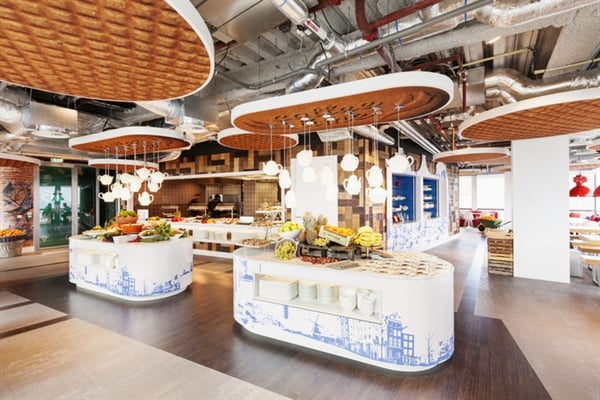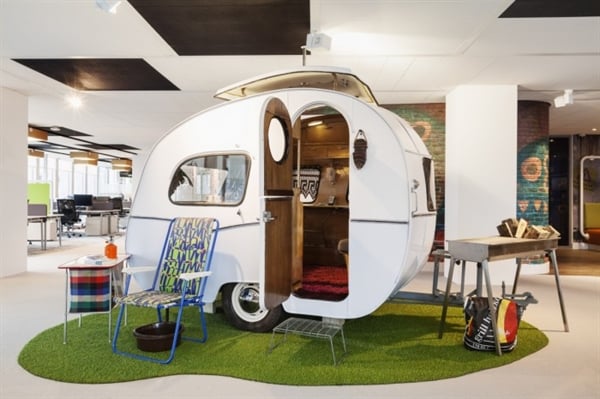 Orange County, United States
Year: 2015
Designed by Rapt Studio, Google's Orange County offices made up of 91,000 square feet and is split between four levels. It's decorative pieces pays homage to it's Californian beach culture, most notably with its lifeguard tower on the roof decking.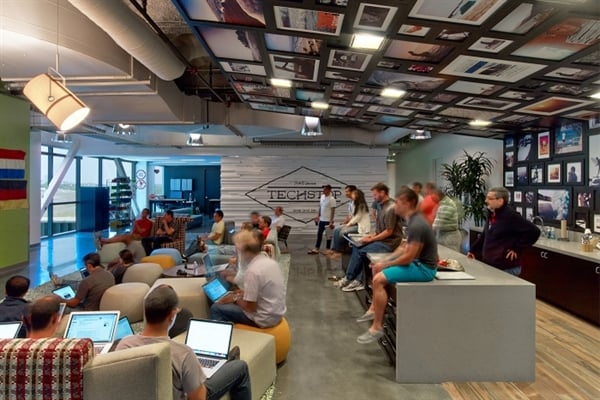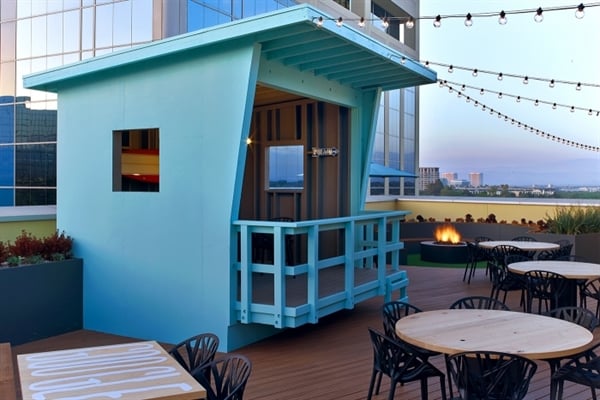 Tel Aviv, Israel
Year: 2013
Google's Tel Aviv office space is definitely one of the most interesting of the bunch. The designers said "nearly 50% of all areas have been allocated to crease communication landscapes, giving countless opportunities to employees to collaborate and communicate".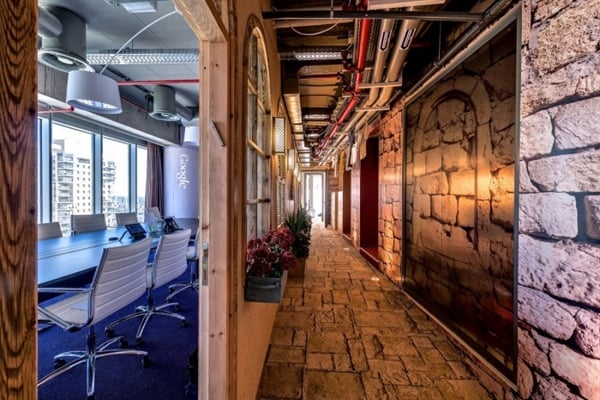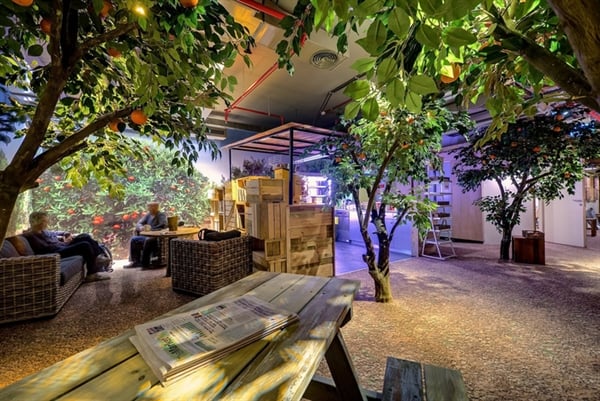 Dublin, Ireland
Year: 2013
The Dublin offices feature 4 buildings, with the tallest named 'Google Docks' that has 14-storeys. The lobby houses giant lettering of the business name 'Google' which has been turned into a cool looking reception and seating area.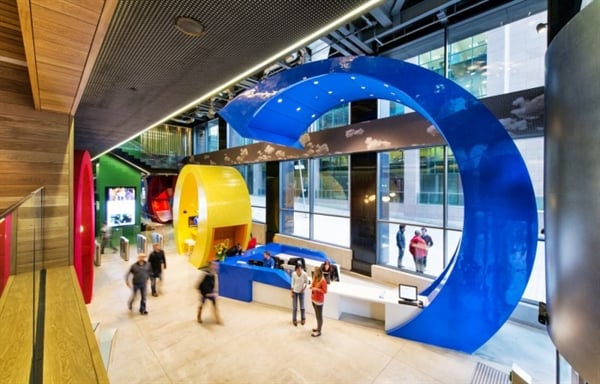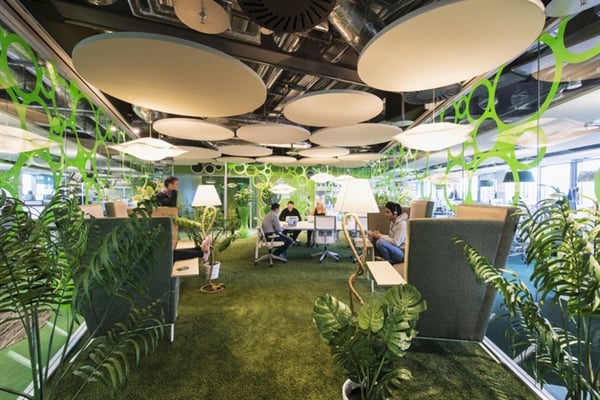 Wroclaw, Poland
Year: 2014
The general design of the Wroclaw offices is quite traditional but they do feature some elements that would keep many of us envious, such as the massage room.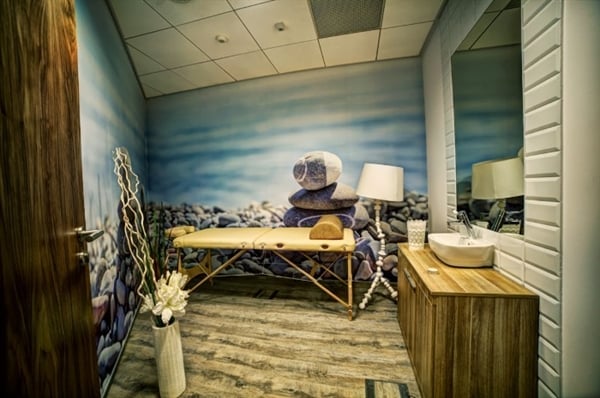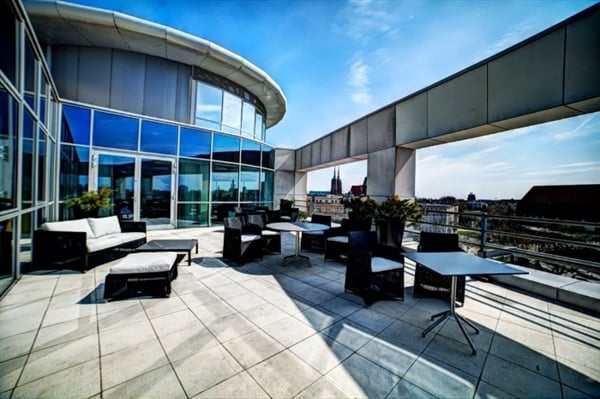 Tokyo, Japan
Year: 2013
Tokyo's offices feature heavily on distinctive wall graphics and, surprisingly, fabrics on the wall. It's minimalist design caters for free-flowing and creative ideas, a requirement for all Google employees.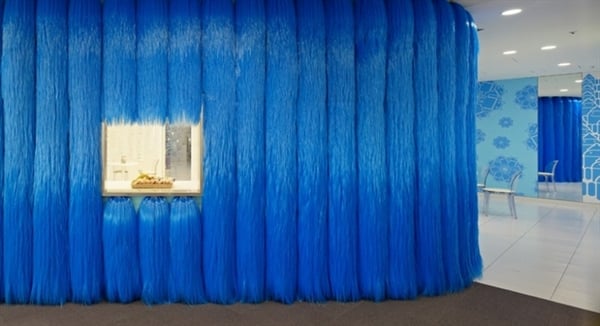 Haifa, Israel
Year: 2012
Another Google office situated in Israel features 4 distinct wings that are inspired by four themes of Haifa; The Sea, Port, Nature and Neighbourhoods. Interestingly, many of the materials used for the office design are from recycled parts such as disassembled windows and doors.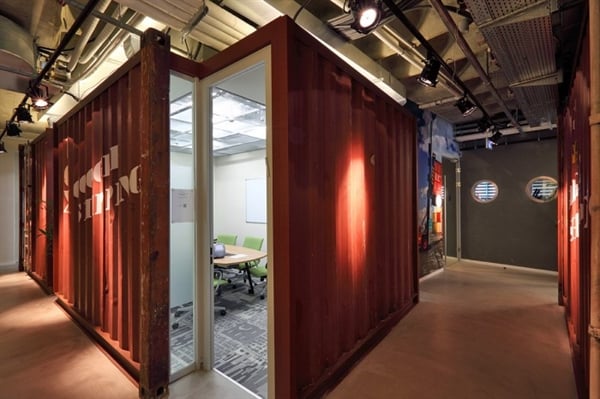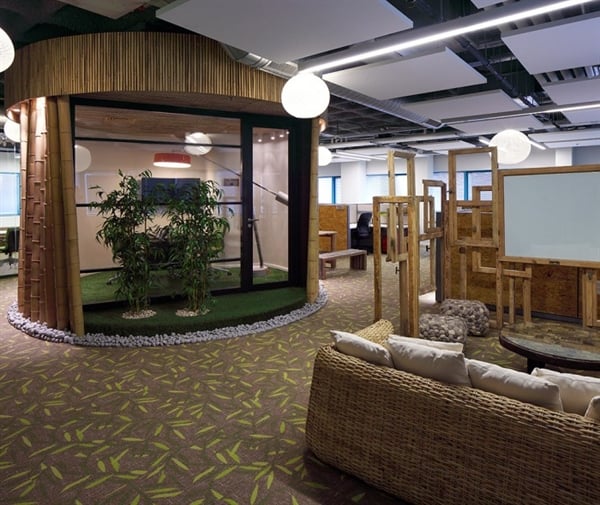 London, England
Year: 2012
Designed by PENSON Group, the London, Soho office features a rich sense of London pride in its design. A particularly noteworthy aspect of the design is its "secret garden" balcony space.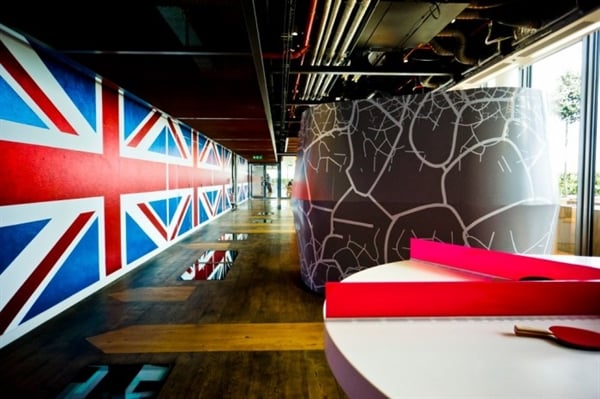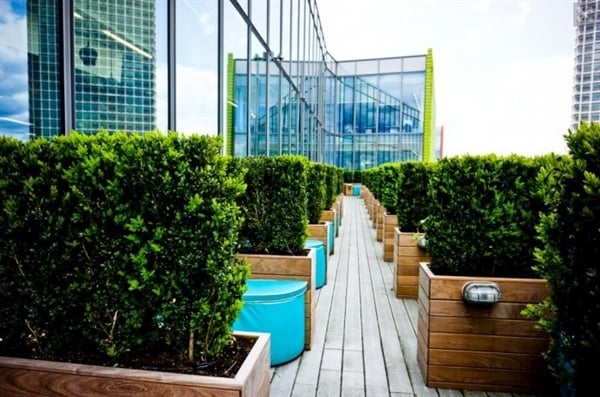 Moscow, Russia
Year: 2012
Google's Moscow offices feature warm and inviting colours that are less intrusive to the eyes as opposed to some other iterations of Google offices. It's practical yet comfy environment encourage productivity and collaboration.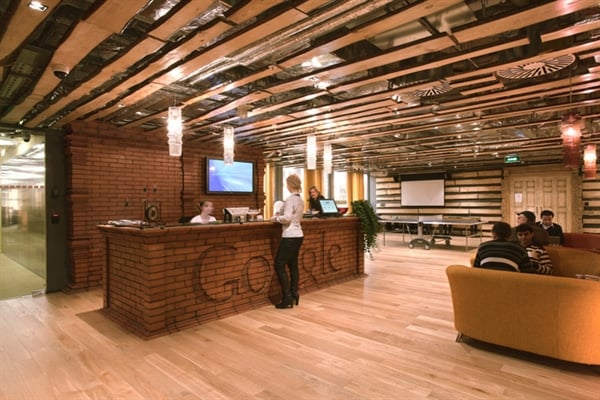 Which office would you like to most work in?
Image Credit: Office Snapshots