The Best Ergonomic Office Chairs For Working From Home 2023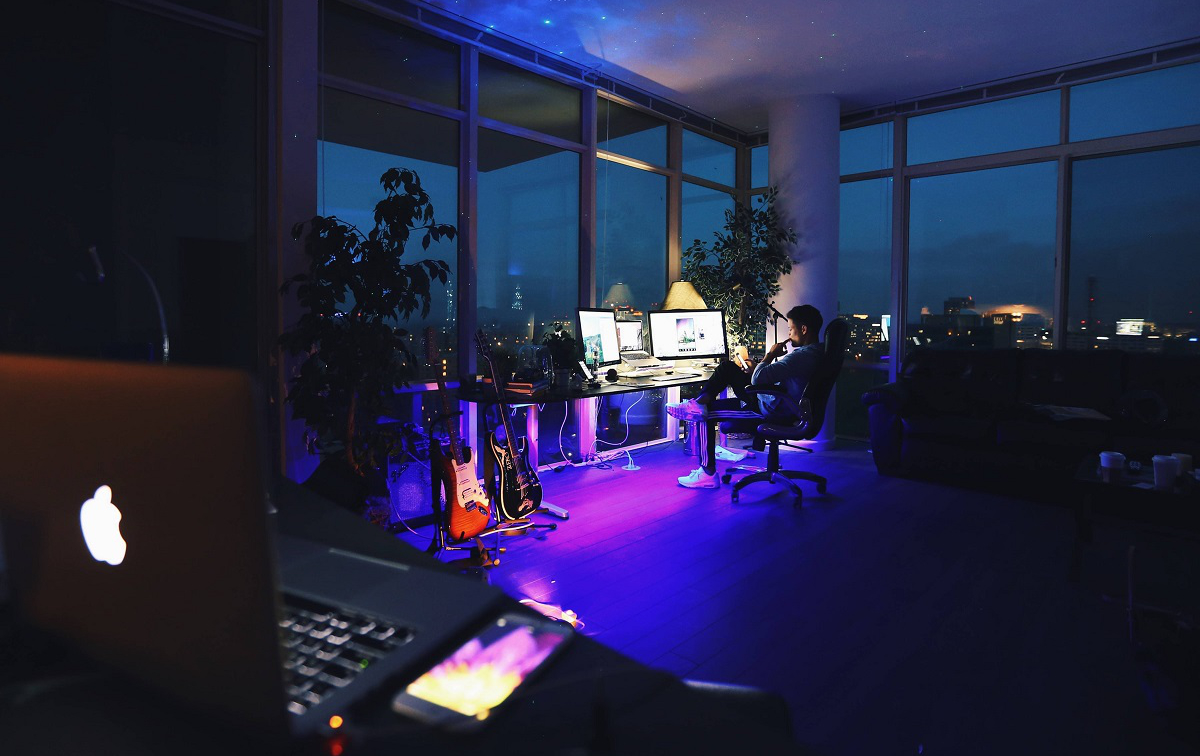 Contents
Explore our recommendations for the best Ergonomic Office Chairs for working from home by using the links below.
81 percent of UK office workers sit between four and nine hours each day at their desks, and this is likely to rise due to the government's advice to keep indoors and social distance ourselves from one another.
With the rise in home office workers, not everyone will have an ergonomic office chair at the ready to keep you comfy and healthy at this unprecedented time.
The dangers of sitting for too long are no secret and it's imperative we are aware of these dangers and actively look to minimise the risk we set on ourselves by choosing the right office chair for the job and not sitting for too long through the day.
Ergonomic Office Chairs
Ergonomic office chairs are designed to be adaptable to the user's needs in a large number of ways.
The levels of customisation on ergonomic office chairs are associated with higher levels of productivity as opposed to office chairs with very little features.
To be classed as "ergonomic", office chairs tend to feature the following elements:
Seat Height

- Enabling a custom level of seat height to be in accordance with your desk and monitor

Seat Pan Depth

- Customisation of how far forward your back your chair seat sits, enabling your thighs to be fully supported without cutting off circulation at the knees

Backrest Height

- Movement of the backrest ensures proper support for your individual needs

Swivel Base

- Allows for easy manoeuvrability to ensure uncomfortable twists and turns in the seat are not needed

Back Angle

- Enabling the backrest to recline. Using this feature throughout the day helps take some of the weight from your upper body, reducing the pressure on your disks and muscles

Sear Tilt

- Enables correct positioning of the pelvis

Arm Support

- Allows the chair arms to move up or down, front to back, to be positioned correctly in accordance with your desk and keyboard

Lumbar Support

- Ensures the natural "s" shape of your spine is fully supported throughout

Headrest

- Fully supporting the neck and head when positioned correctly
The Ergo Lumbar Support Office Chair
There's a reason the Ergo Lumbar Support Office Chair continues to thrive year-on-year - simplicity. This British Made 24 hour use operator chair is ideal for any office setting, featuring an affordable price and an array of great colourful fabric to choose from.
The deeply padded dished seat provides an excellent and comfortable seating experience and the waterfall front allows softer support to the underside of the knees.
An enhanced inflatable lumbar pump is a fantastic asset to this office chair, enabling personalisation to the comfort of your chair. This allows you to change the lumbar support of the small of the back to your desired preference.
No matter your height, you'll be able to adjust the backrest to your comfort with ease. The same adjustment can be applied to the seat, arms and back angle for a fully customisable seating position.
Buy with confidence as each Ergo Lumbar Support Office Chair is UK manufactured and comes with a 5 year guarantee.
Ergo Sit High Back Office Chair
Looking After Your Back While You Work
Office chair choice is a surprisingly important decision. We are seated more than ever in our lives and it's important to understand that our office chair can affect our health.
With 80% of Brits experiencing back pain at some point in their life, it's of paramount importance that we look after our spines.
The Ergo Sit High Back Office Chair does just that. Approved by a UK chiropractic doctor, the Ergo Sit is suitable for people between 5'0'' and 6'6'' tall.
The ratchet mechanism attached to the backrest enables free movement, allowing you to adjust the back to your personal preference. The back also is accompanied by a lumbar pump to help tailor your seating experience even further.
Onto the tall back, we fit an ergonomic headrest that is height adjustable and tilts forward and back to help ensure that the neck and spine have the correct support.
All these features allow the chair to be used in a 24-hour working environment and the heavy-duty gas strut has been tested up to 27 stones in weight.
With a total of 9 bright and colourful fabrics to choose from, you'll be spoilt for choice.
A 5-year guarantee comes with our UK manufactured Ergo Sit, so you can buy with confidence.
Ergo Posture High Back Office Chair
Similar to the Ergo Sit High Back, the Ergo Posture High Back Office Chair offers a slightly different shape to the back and headrest which is ultimately down to personal preference.
Available in 9 bright and colourful fabrics, enough to suit any home office.
As with most of our ergonomic office chairs, the Ergo Posture is ideal for a 24 hour working environment and has been tested up to 27 stone in weight to ensure the chair will be completely supportive to your body.
Tall people can generally have a tough time picking the right office chair due to many other chair's inabilities to accommodate larger people. But the Ergo Posture breaks all those stereotypes.
The 5 legged base creates fantastic stability and the easily glide castors enable you to move the chair with ease and on almost any surface.
Approved by a UK chiropractic doctor, the Ergo Posture would be a great addition to your home office.
Ergo Fix Mesh High Back Office Chair
5 Year Guarantee
The Ergo Fix Mesh High Back Office Chair offers fantastic flexibility in terms of adjustability and the way the chair moves when using it.
An ergonomically designed breathable ratchet height adjustable backrest allows the user to increase the back height to suit their needs. In conjunction with this, the back has built-in lumbar support and a height-adjustable headrest allowing you to get the perfect fit for you.
The mesh back allows the chair to 'breathe', helping you stay cool and sweat-free while sitting for long hours.
You can be comfortable knowing that the gas strut is heavy duty and is tested up to 25 stone in weight. The Ergo Fix Mesh also features a robust black steel frame and base which adds immense strength to the entire office chair.
Ergo Fix Posture Office Chair
Our Ergo Fix Posture Office Chair is suitable and designed for 24-hour use.
The deeply padded high back is ideal for those with back pain; take advantage of the useful independent inflatable lumbar adjustment to suit your very individualistic needs.
The 3-lever posture mechanism allows for total control over the position of the chair and the waterfall seat front gives the underside of your knees a soft and comfortable position.
The body-weight tension control found on the underside of the seat enables you to adjust the force in which is needed to make the chair tilt.
The hard-wearing upholstery is available in seven exciting colours. Made in the UK, the Ergo Fix Deluxe also comes with a 5 year guarantee.