Best Computer Chairs For Long Hours 2023 | UK Edition
Contents
Explore our recommendations for the Best Computer Chairs For Long Hours. Use the links below.
It can be overwhelming to start the process of choosing an office chair. With the abundance of computer chairs to choose from, finding the right one for your needs feels like you're treading on a minefield.
But for every need, there is an office chair out there suited for the task at hand. We as workers in the UK spend a huge portion of our day sitting on office chairs and having a computer chair not suited to the environment can cause a variety of short and long term issues.
It's not enough for us to just know how to properly sit at a computer, we need the right tools at hand to ensure we get enough comfort and support to help us throughout the entire day.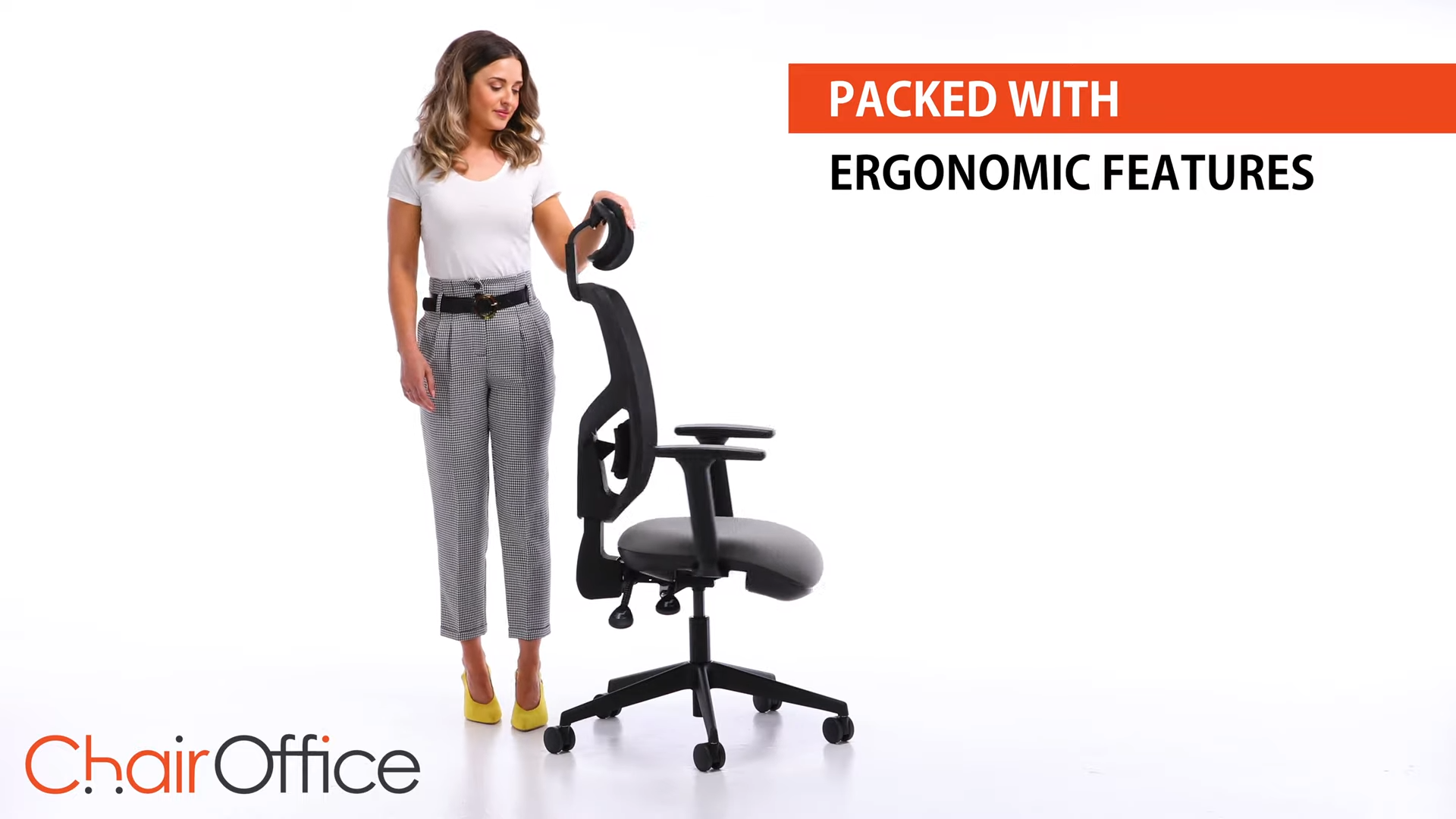 From Business CEO's to call-centre employees, working takes up a lot of our time, so it's of great importance that we use the best tools available to help us reach high productivity levels.
A computer chair is no different to the rest of your tools. You need the right product to suit the nature of your work. We can easily become fatigued from long hours sitting in front of a screen coding, drawing, typing when our office chair is not providing the level of support needed.
Ergonomic office chairs are the go-to type of computer chair that is needed for long hours. In short, ergonomic means "human engineering" or "biotechnology". This discipline involves looking specifically at how objects (in this case office chairs) can be built to best compliment easy and safe human interaction.
What makes an office chair ergonomic is its physical design and the features attached to it.
With the information from the linked article above, let's take a look at the best computer chairs for long hours.
Note: All office chairs listed here come with a 5-year warranty
Ergo Sit High Back Office Chair
The Ergo Sit High Back Office Chair is a goliath in the workplace. Rated for 24-hour intensive use, the Ergo Sit has been approved by a UK chiropractic doctor and is suitable for users between the height of 5 feet 5 inches and 6 feet 6 inches.
The deeply padded and extra-wide seat offers extreme comfort for people of all sizes. The waterfall front of the seat ensures a comfortable feel for the underside of the knees.
The large contoured backrest features a ratchet mechanism, enabling the backrest to be fully adjustable in height.
Customise your Ergo Sit with the adjustable lumbar pump which helps contour the lumbar cushioning to the small of your back. This can be independently adjustable from other areas of the office chair.
To top all these features off, the Ergo Sit also has a fully adjustable headrest, enabling you to sit with excellent posture support.
Its robust design and heavy-duty gas strut (functional up to 27 stone) are excellent for long intensive sessions.
This 5-star rated computer chair comes in a variety of fabric colours to choose from. Get the perfect office chair for your needs with the Ergo Sit.
Positive Posture Ergonomic Office Chair
The future of performance seating. A definitive, ergonomic project chair, redefining comfort, support and adjustability. Taking inspiration from the movement of the body. Integrating style and function with posture seating credentials. Synchronised controls with independent adjustment of backrest angles. A unique and modern solution to everyday ergonomics.
The Positive Posture Ergonomic Office Chair, like the Ergo Sit, has been approved by a UK chiropractic doctor and is ideal for users between 5 feet 5 inches and 6 feet 6 inches.
This computer chair has been ergonomically designed for long sitting sessions. Its ratchet backrest is height adjustable. The fully upholstered tri-curved posture backrest (along with the seat and headrest) are available in 9 standout fabric colours.
Sit and shift your weight comfortably in the extra-wide posture seat with moulded cushion. The seat slide and seat angle adjustment ensure personalisation for whoever is sitting on the office chair.
Without proper support, the small of your back can end up feeling pain after prolonged sitting. However, with the integrated inflatable lumbar support, you can tailor your office chair to suit your spine shape exactly.
---
Chachi Ergonomic Office Chair
The Chachi Ergonomic Office Chair is a seating solution with everyone in mind. Featuring contoured comfort right throughout the entire office chair. Perfect for those who spend long periods in their office chairs.
The backrest is split into two parts, allowing the user to micro-adjust their body while sitting to get the optimal level of support for their body.
The integrated headrest will adjust accordingly as you move your head and can be height adjusted to help suit people, from tall and small.
The breathable mesh is a feature of the entire office chair. Stay cool and sweat-free as this material allows air to circulate freely while sitting.
The wind-up tension control, synchronized tilt mechanism and sprung pronounced lumbar support enables the user to adjust the chair's support to their personal needs.
Ergo Fix Mesh High Back Office Chair
The Ergo Fix high back mesh office chair provides new levels of comfort and support that suit the ergonomic needs of each individual user.
The breathable ergonomically designed ratchet height adjustable backrests ensure the user can tailor the support to their body size.
Angle the adjustable headrest to get the best support, while you lock the backrest in any position for optimal performance.
The deeply padded wide seat can also be adjusted which helps increase the depth.
Sit comfortably in the knowledge that the Ergo Sit Mesh included a heavy-duty gas strut that has been tested up to 25 stone.
With a 5 year guarantee, enjoy the Ergo Sit Mesh with a choice of 8 fabric seat colours to choose from.
Ergo Lumbar Support Office Chair
For an entry-level ergonomic office chair suitable for sustained periods of long sitting, opt for the Ergo Lumbar Support.
A simple but effective operator chair that provides an incredibly comfortable seating experience with its large dished seat and waterfall front.
Give your lower back the support it needs with an enhanced inflatable lumbar pump and a height-adjustable backrest.
This 3-lever mechanism is easy to operate to help you get the ideal position.